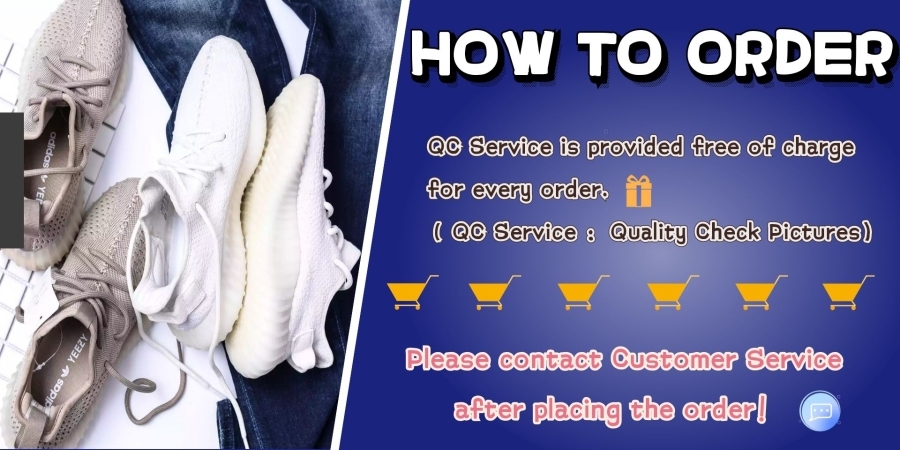 HOW TO ORDER
Thursday, 23 December 2021

0

2570

0
HOW TO ORDER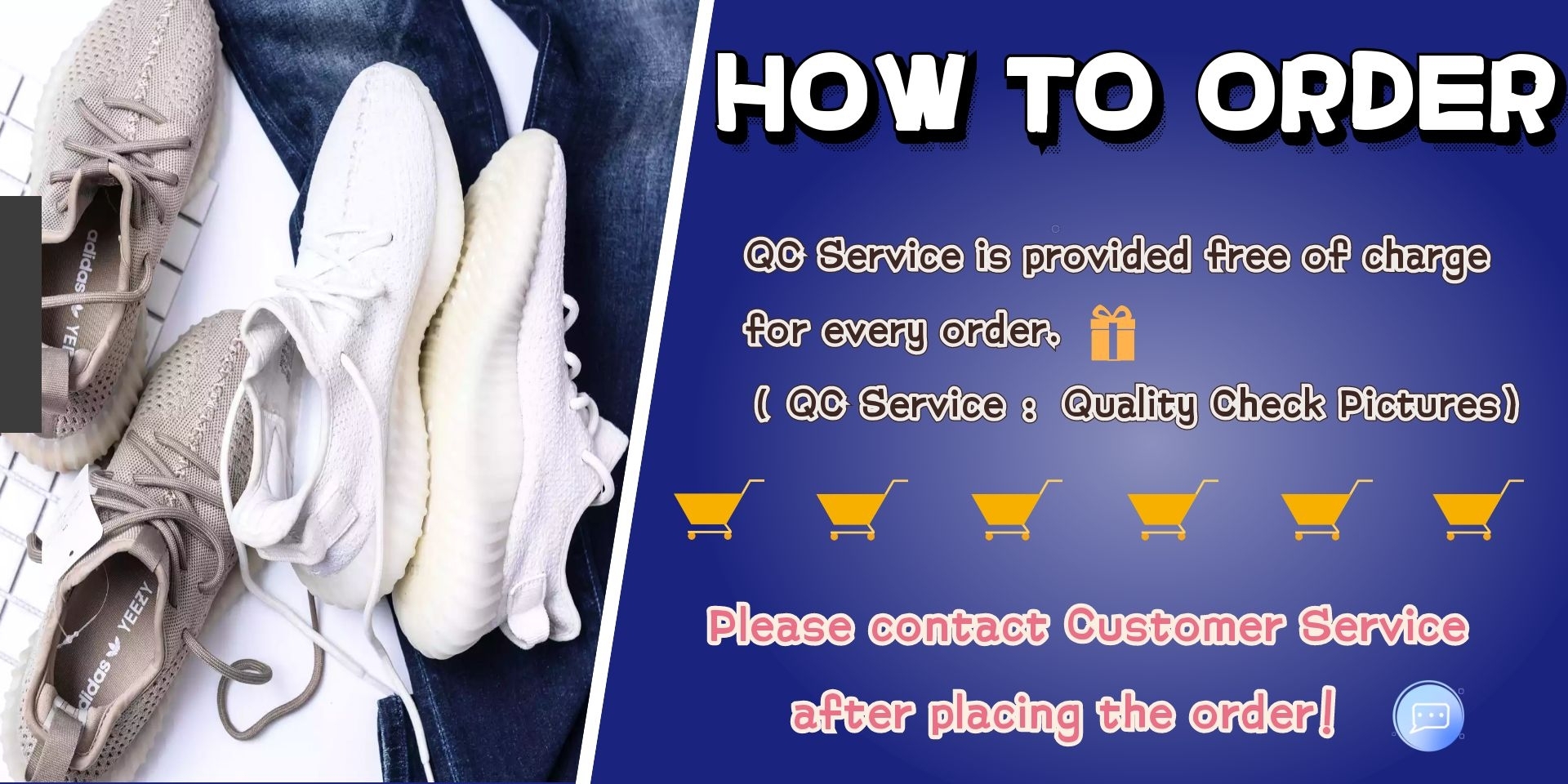 ★★Here are the detailed steps to place an order on Hotkicks.★★
STEP 1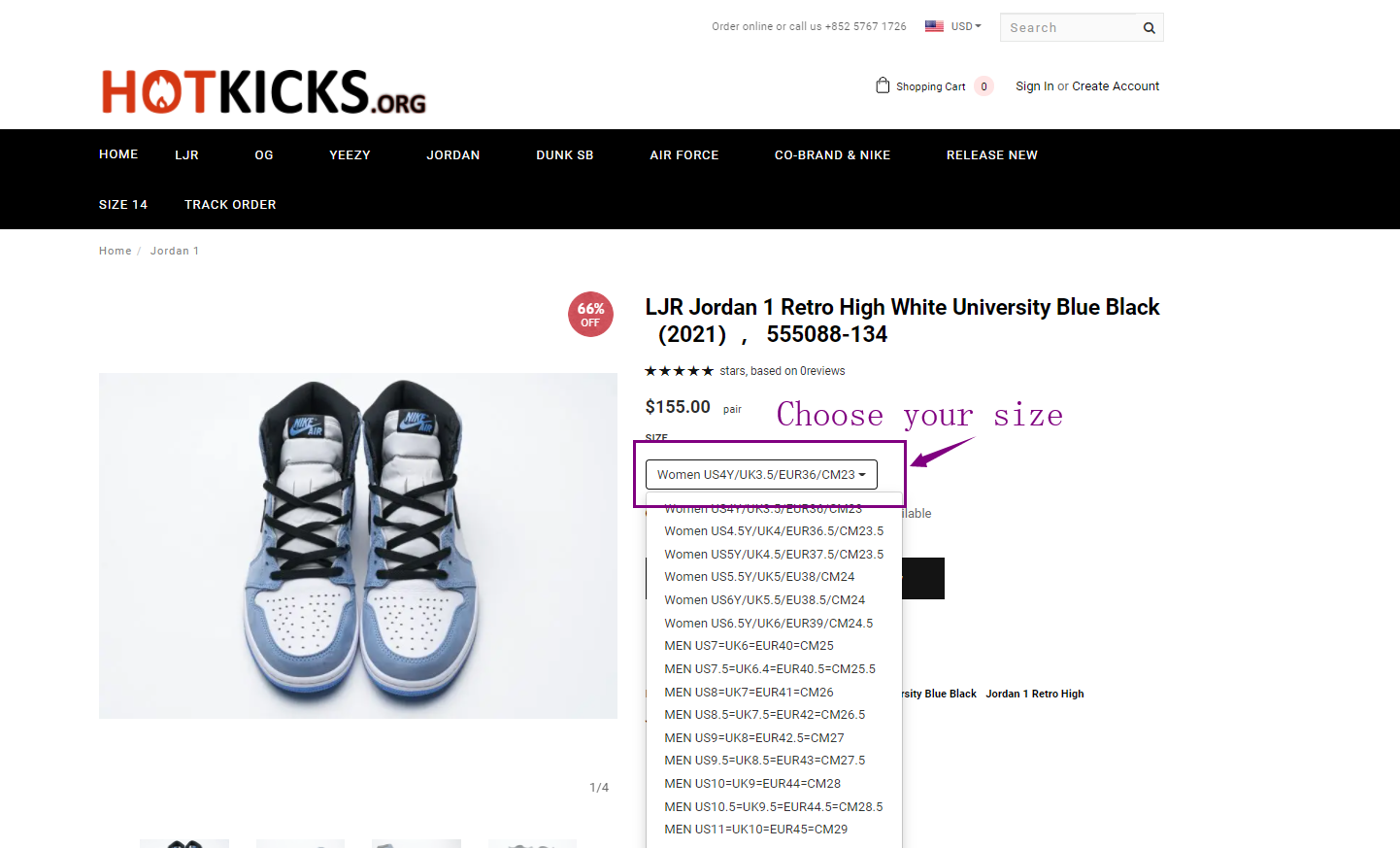 STEP 2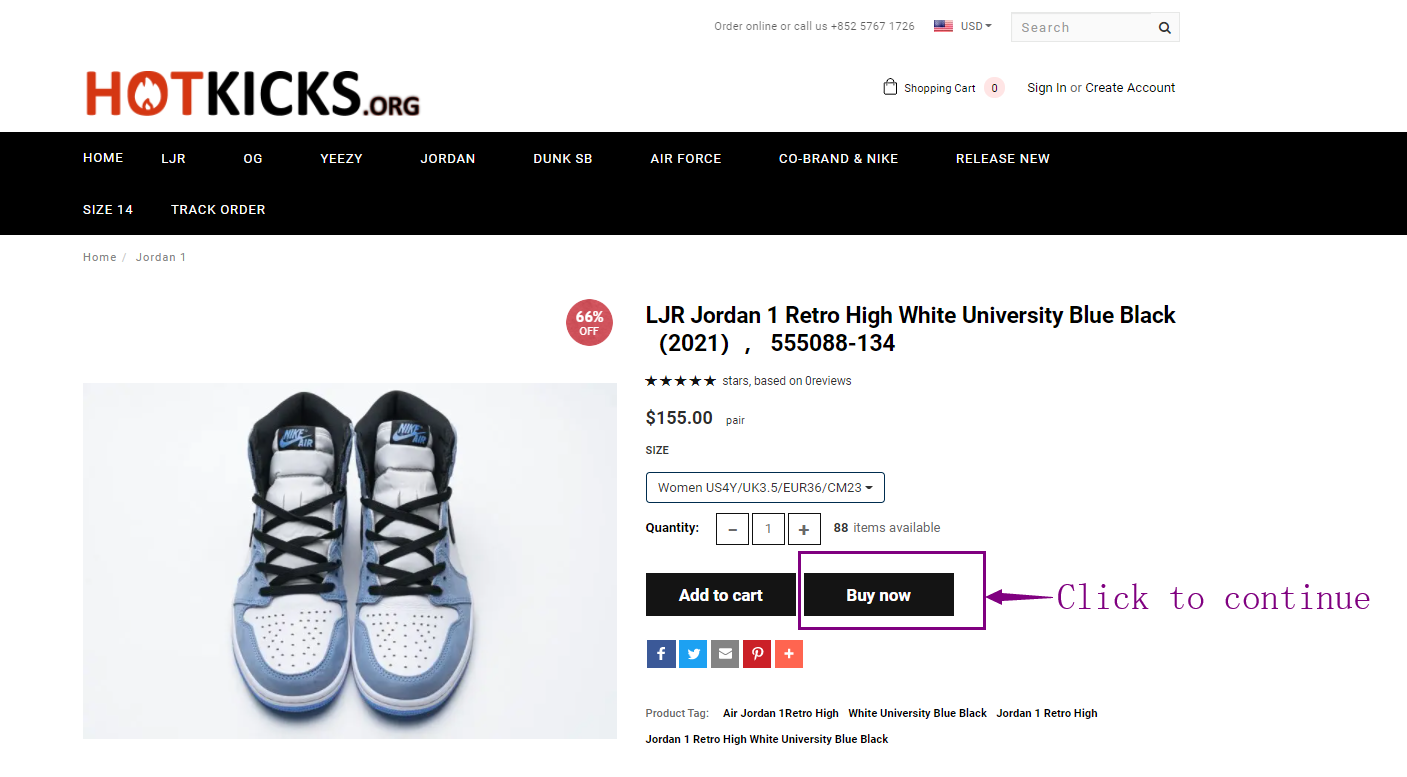 STEP 3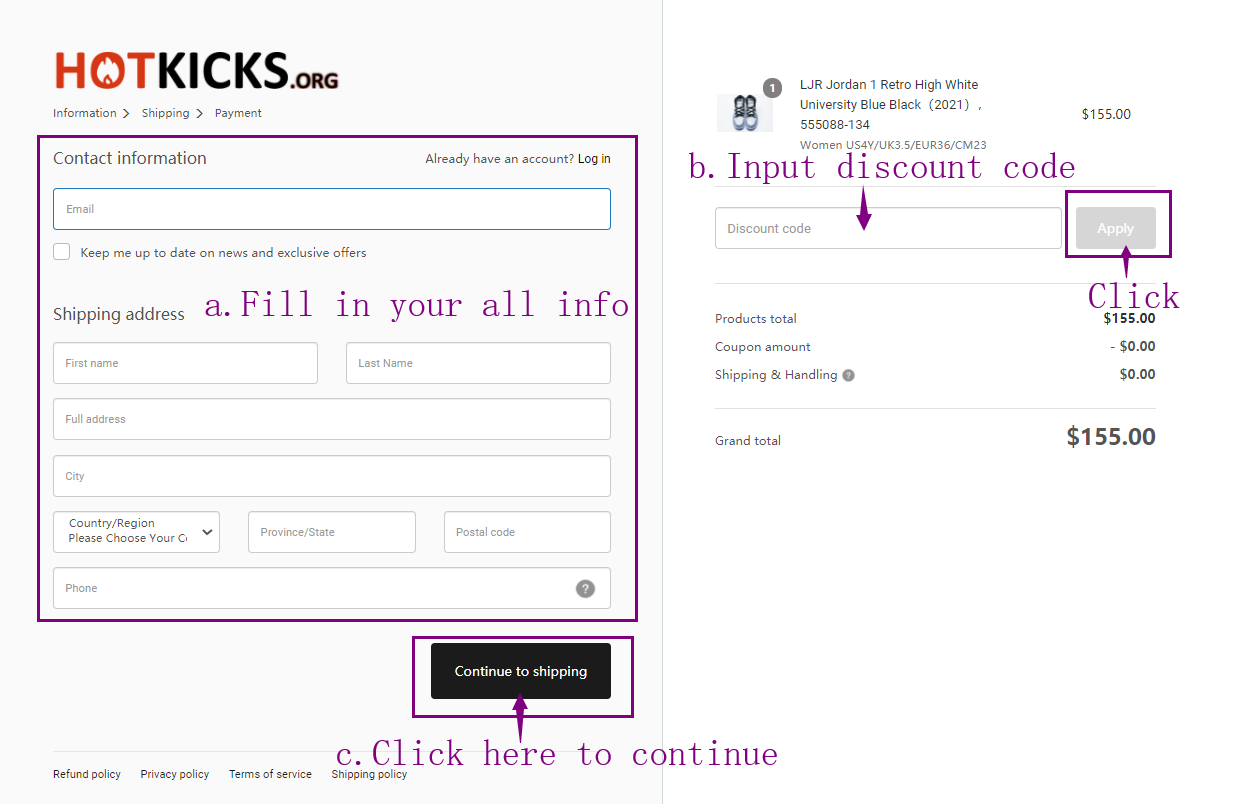 STEP 4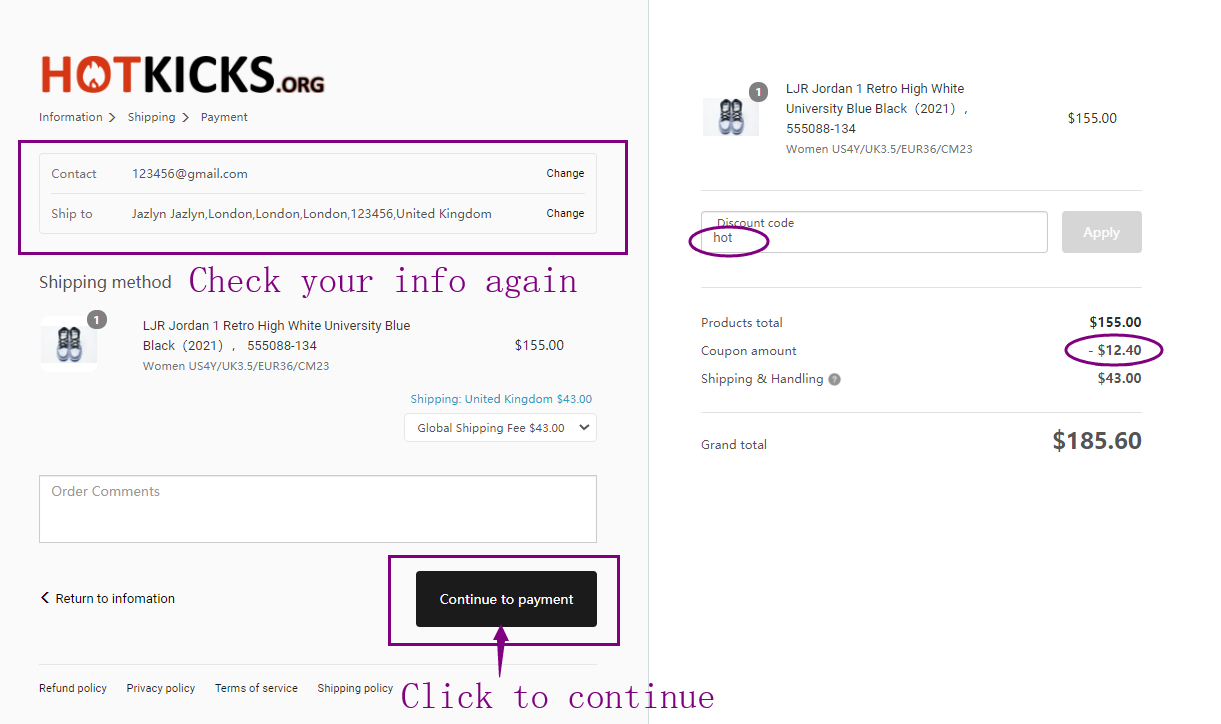 STEP 5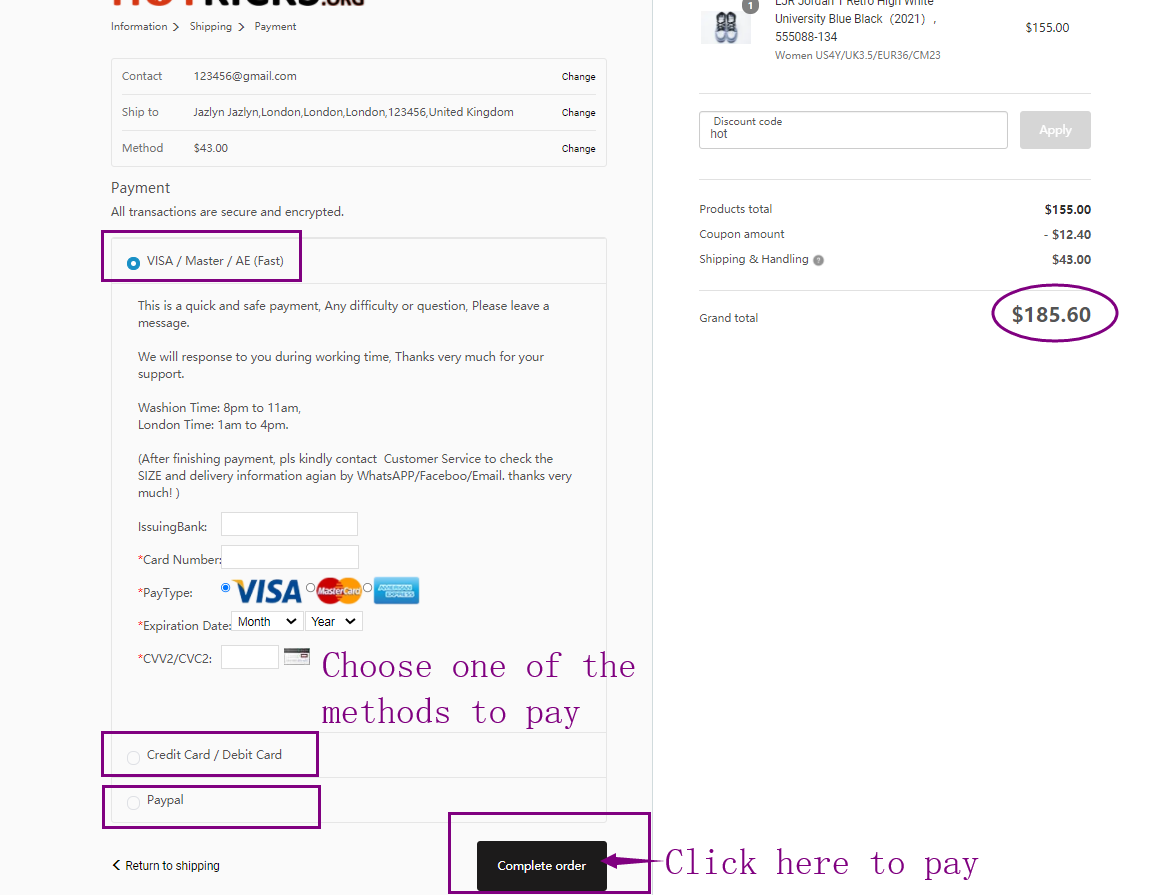 ★★Below is the interface of other payment methods. Please choose any method to complete the payment.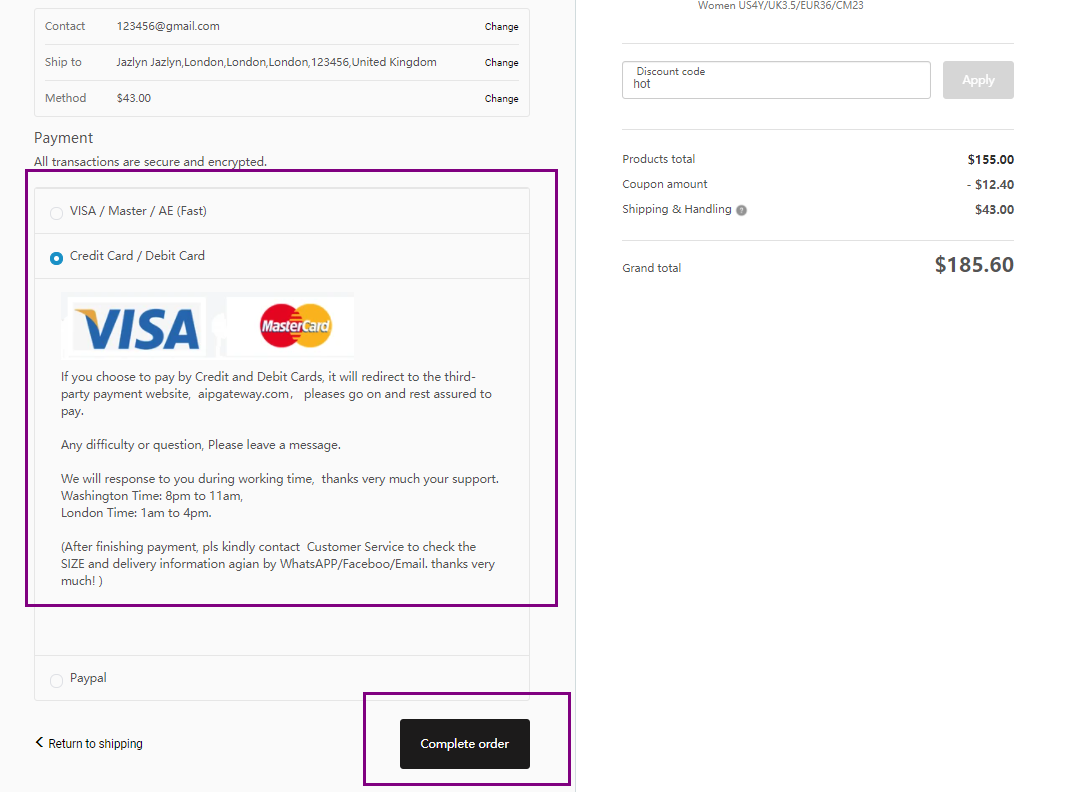 If you use above two payment methods, follow the prompts directly to complete the payment.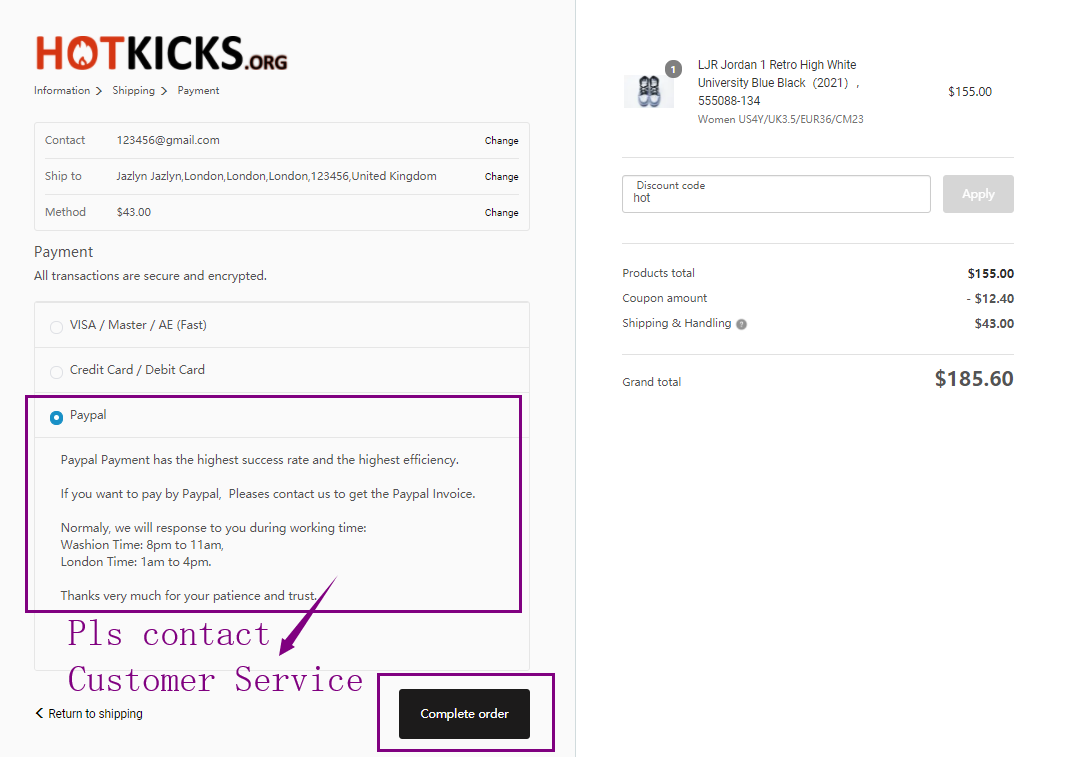 If you use PayPal to pay, please contact customer service to send you a bill.
★★When your payment is completed, please contact customer service to confirm the order information (receiving information and size). We will arrange the order, QC and delivery for you as soon as possible.
★★Customer Service:
***Whatsapp:+852 5767 1726
***Email:hotkicks666@gmail.com
***Facebook: CC Jazlyn (Hotkicks)
★★【CS Response Time: Washington Time: 9pm-11am;London Time: 1am-3pm】
(If possible, please try to contact customer service via Whatsapp. This is the most convenient and fastest response way of communication. This is conducive to improving the efficiency of communication and completing orders faster.)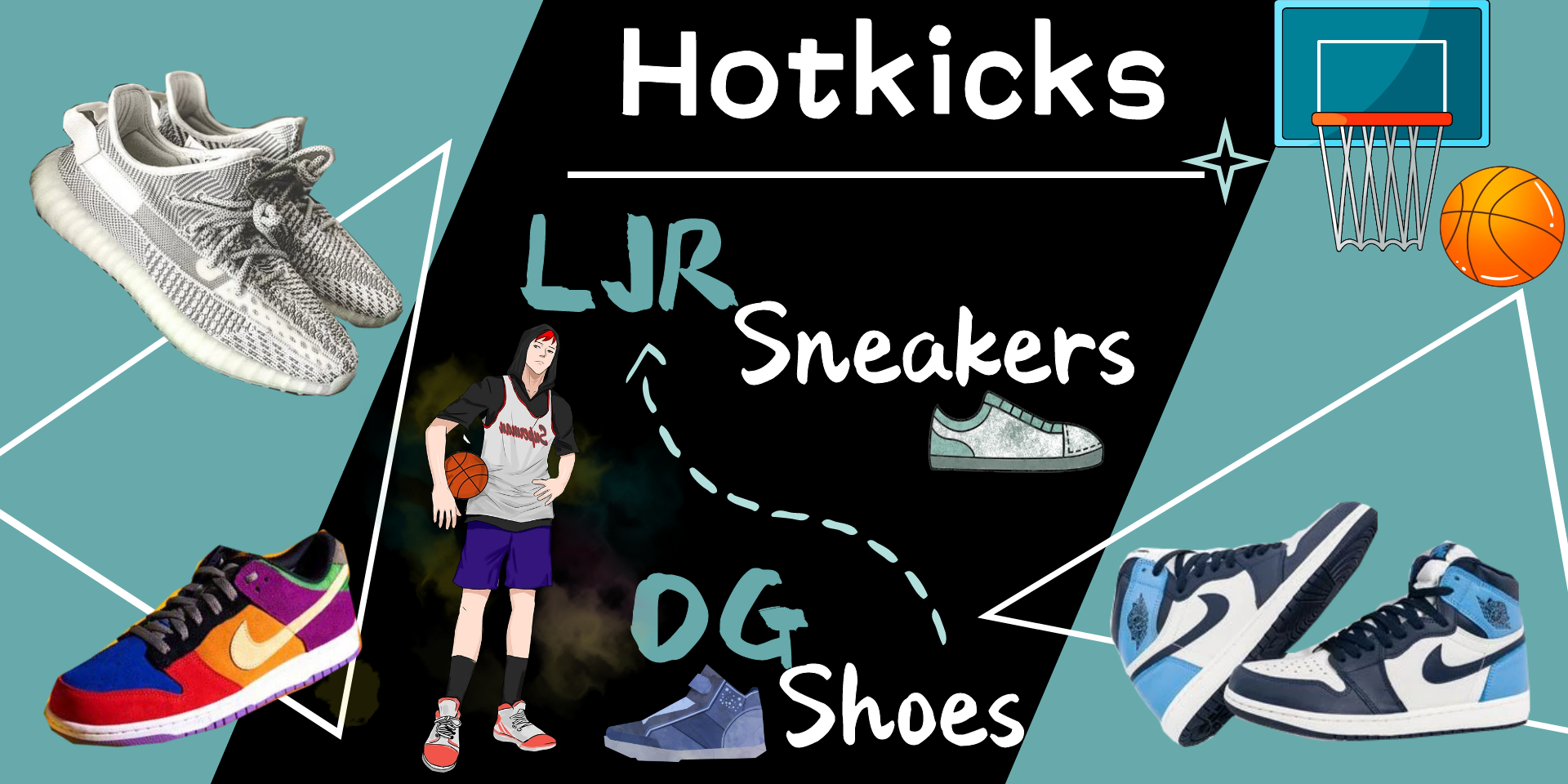 HotKicks have two batches: LJR and OG.
They come from different factories.
LJR is the most refined and perfect and best quality. The quality and price of OG are second only to LJR. OG is lower price but the quality is also good.

Your cart is currently empty.